What need to know before buy a CNC Router
When we check the configuration of a CNC Router, we should check them from two aspects, electronic configuration and mechanic configuration. In last article "
How to select the right configuration of your CNC Router
", we made a detailed introduction to electronic parts. But what we need to know on mechanical configuration before buy a CNC router machine ?



1) Lathe Body

There is no doubt that the lathe body is the most important part of the cnc router because it is the main body of a machine. On wood router, the lathe body is welded with thick wall steel. About this type construction, we can check the points listing in below.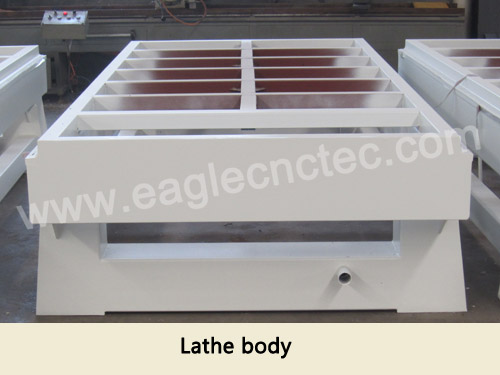 a.) Thickness of lathe body.
There is not an standard on the thickness of steel should be used, so different cnc router manufacturer use different thickness of steel. A thick steel is better than a thin steel on performance of rigidity and stability. The same to gantry also.
b. ) VSR treatment.
Second point is to check whether the machine body is process via VSR. VSR means vibrating stress relief, we can understand from the name that VSR process is to reduce residual stress. A machine bed via VSR is superior to the one without VSR on rigidity and stability. EagleTec CNC Router must be processed via VSR.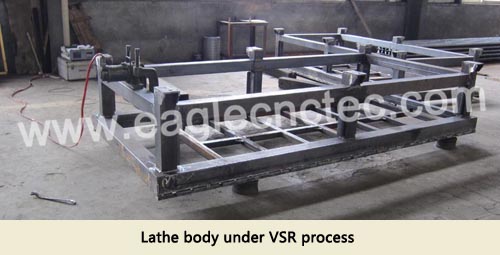 c. ) High temperature tempering
High temperature tempering must be applied to cnc styrofoam router to avoid deformation after several months using. If a big machine not do this process, the lathe body will be deformed after some time using. And deformation will lead to bad machining accuracy.


2) Beam
There are two types of beam for CNC Router, steel and aluminum. A steel beam is superior to a aluminum in it's ability to suppress and absorb forces created during cutting. For the machine with long beam, EagleTec also make it is internally ribbed in order to stiffen the assembly. This design is minimizing the vibration while increasing the accuracy and repeatability.
3) Guide way
Most of the CNC Router machine is using square shape linear guide now; only very less machine using round shape guide way. Square guide is more durable than round. Popular linear guideway brand for CNC is Hiwin, PMI and CSK.


4) Transmission
Rack pinion and rolling ball screw are the most common transmission ways for CNC Router. Rack and pinion is better than ball screw in working speed. For wood router, X and Y axis is via rack and pinion; Z via ball screw. And some cnc router sign making machine, you will see all three axes is via ball screw.
There are two types of rack, helical type and regular type. Helical type is faster than regular type on transmission. If you prefer a fast machine, you can choose helical rack.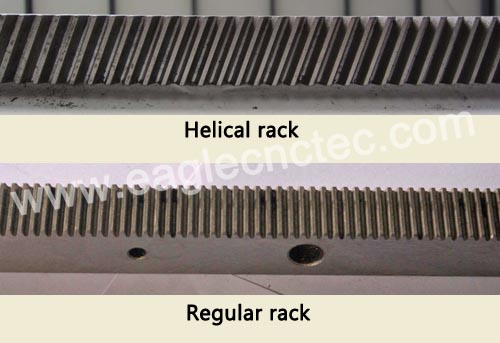 5) Lubrication
Lubricating system refers to a system that delivers lubricant to all the guide bearings. Lubricating regularly can prolong the service life of machine greatly. There are two different types of lubricating pump, manual pump and auto pump. Auto pump lubricate as per the time we set, ie. Every 24 hours. While manual pump lubricate at any time we like.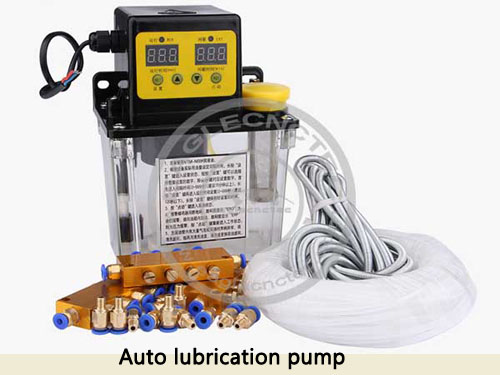 6) Oil Sprayer
If you also need machine to process materials like aluminum and copper, you are suggested to get one sprayer for your machine. The sprayer lubricates the router bits when cutting to protect the bits from broken and prevent the waste from sticking. It is a necessary system for light metal machining.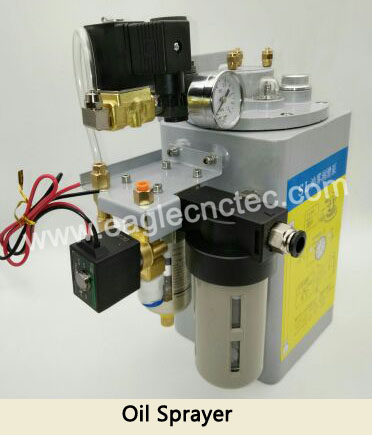 7) Counter-balance cylinder
Design of counter balance cylinder is especially for machine models which has a heavy machine head like cnc foam milling machine and multi spindle cnc router. It allows very fast and accurate positioning on Z axis.



Original article from JINAN EAGLETEC CNC MACHINERY CO.,LTD.
Repost please indicate the source




【 Go Back 】 | 【 Print 】 | 【 Close this window 】